Why should you purchase a festival trackless train?
Festival trackless train rides will improve the festival atmosphere and increase their happiness level. We will decorate these trains with some relative decorations. For example Christmas-theme trackless train, Halloween-theme trackless train, or some other important festival.
Eye-catching decorations
Festival amusement trackless trains will attract more consumers to play your amusement activities. In addition, holiday-themed decorations and decorations can often catch people's attention and arouse their interest, and such equipment can generate more revenue and traffic for the business or host.
Provide unique design experience
Moreover, buying holiday-themed trackless rides can provide people with a special entertainment experience. Because these devices often have unique designs and features, such as music, lighting effects, interactive elements, etc. Therefore, your consumers will have a unique and fun playing environment.
Besides, buying holiday-themed trackless rides can also add value and awareness to your brand. By providing holiday-related entertainment for visitors, brands can be associated with specific holiday images, thereby enhancing brand awareness and image in people's minds.
Why choose high-quality car paint?
Our high-quality colorful painting trackless train is awfully important for their life. Our amusement equipment is used for automobile special paint with high quality. And it is significant for commercial value.
High-quality car paint for trains is often easier to clean and maintain compared to lower-quality alternatives. It resists dirt, grime, and stains, making it easier to keep the ride looking fresh and vibrant.
Moreover, the durability of high-quality paint ensures that the ride maintains its appearance for a longer time, reducing the frequency and cost of repainting or touch-ups.
High-quality car paint is friendly for consumers' safety. By using high-quality paint, the amusement ride's structural components are less likely to be compromised, ensuring the safety of the riders. In addition, we use high-quality steel and fiberglass-reinforced plastic as our raw materials.
High-quality car paint for trains contributes to a well-maintained, visually stunning ride that leaves a lasting impression on visitors.
And a positive experience encourages visitors to return to the park and recommend it to others, which can result in repeat business and positive word-of-mouth marketing.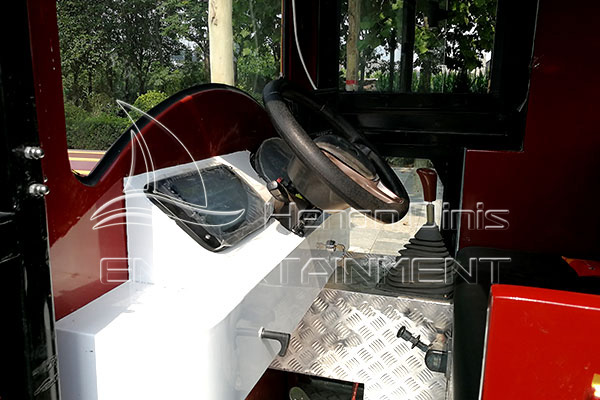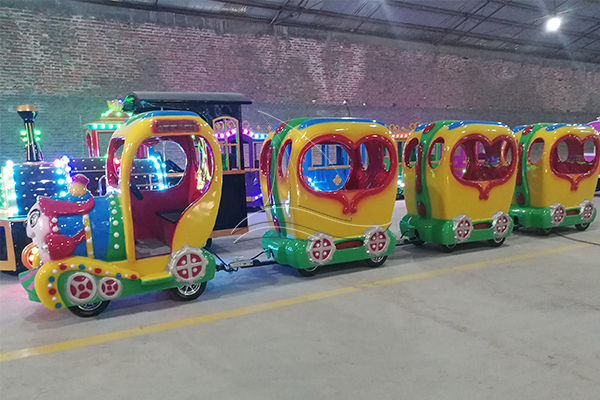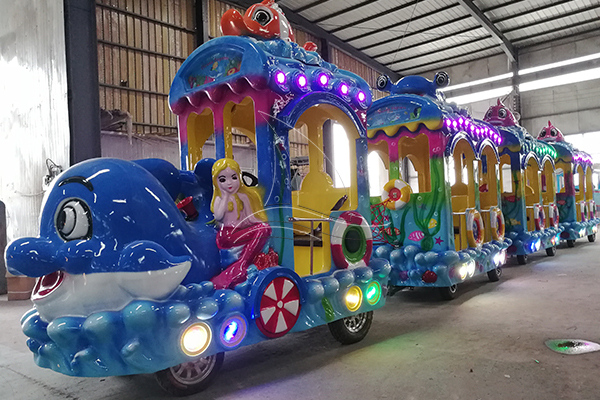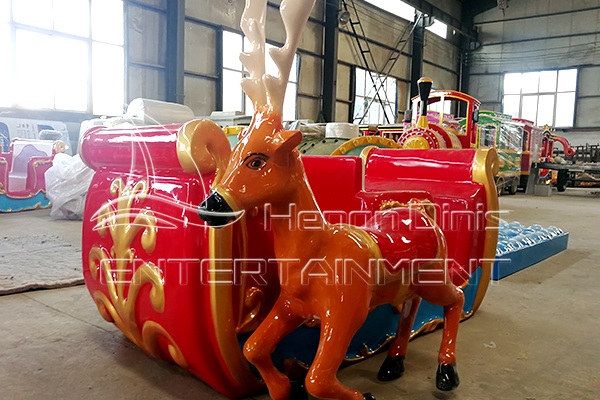 How about the safety equipment of our festival trackless train?
Safety equipment for festival trackless trains is essential to ensure the well-being of passengers and minimize the risk of accidents or injuries. Here are some important safety equipment considerations for festival trackless trains: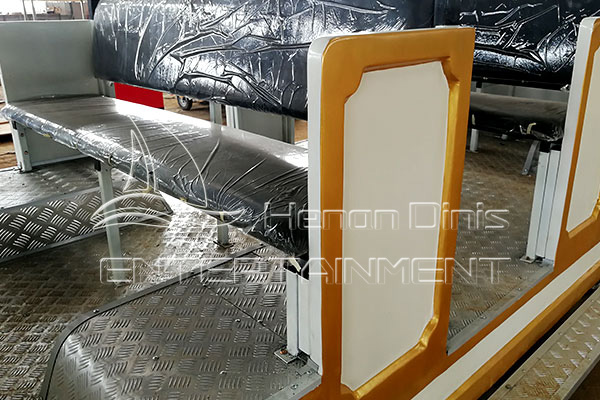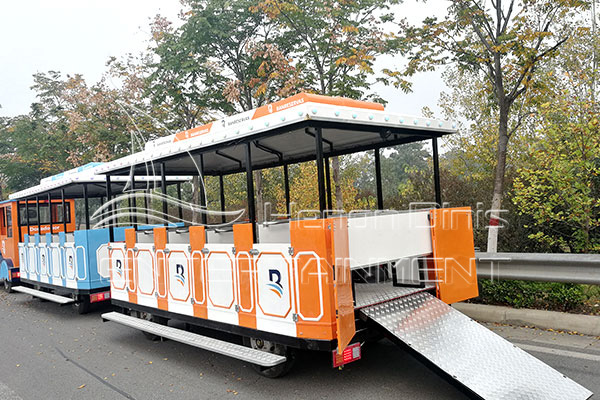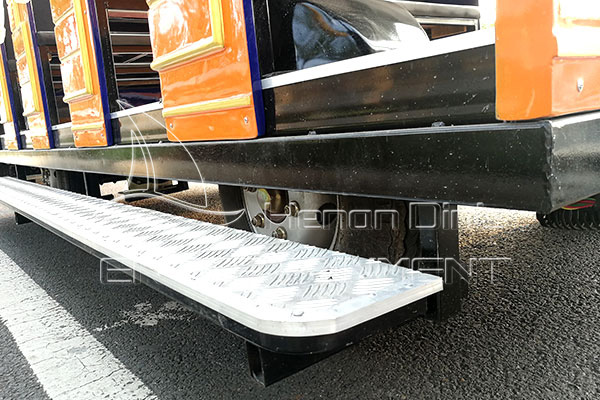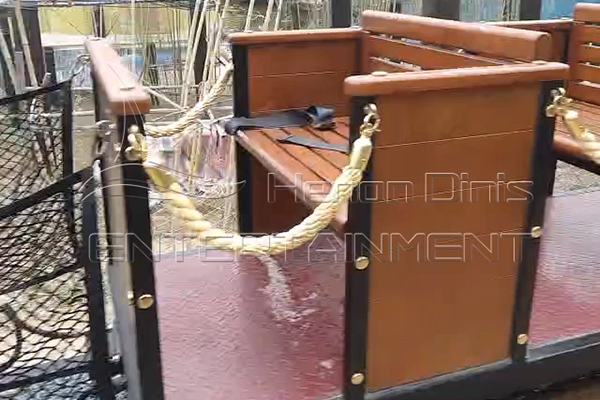 The carriage pedal on both sides of the train can ensure their safety when they take on the train carriages. Especially for the children and the people who are inconvenient.
The safety belt will reduce the danger posed by inertial forces during the train turning in a new direction. And seatbelts help prevent passengers from falling or being ejected from the train in case of sudden stops or unexpected movements.
An emergency stop button or switch should be easily accessible to the operator. This allows them to quickly halt the train in case of an emergency or when immediate intervention is required to ensure passenger safety.