Thomas Train with Track Rides, as an amusement vehicle, is a very popular new track train. Thomas & his friend's tank engine ride along with the track is an imitation of the cartoon Thomas and his friends, which is very popular with children. Therefore, to attract more customers, our Thomas rail trains have created a variety of expressions of Thomas and his friends. Furthermore, it has many of the same designs as an antique track train. For example, in the power mode, we have diesel and battery. And the internal device, we can use them on different occasions. 
Why is Thomas tracks train so popular?
The reasons why people so like Thomas train, we can discuss respectively from its vivid appearance, function, and its popularity. Thomas the track train stimulates children's senses. Thomas train plays different roles in the cartoon Thomas. And truly present their rich and vivid facial expressions to people. This image visually evokes many childhood memories of the post-90s and post-00s and also increased their desire to ride Thomas and Friends.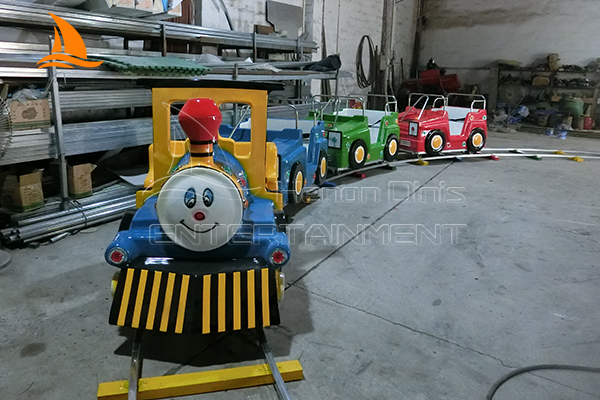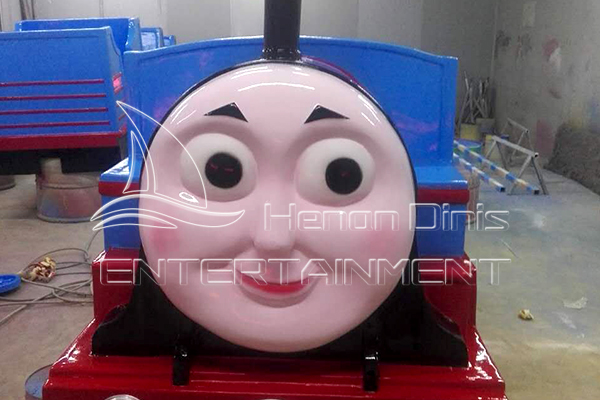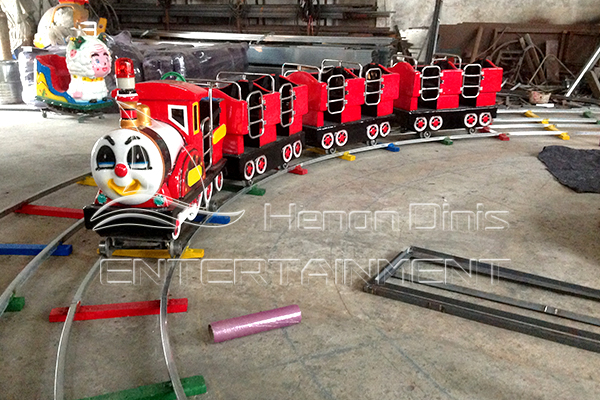 Stimulate 

children's

 ability
Taking the Thomas train, in addition, the realistic horn sound effects and corresponding music effects in the train will stimulate children's hearing again. In addition, Taking the amusement Thomas train ride can exercise children's sensory abilities, and is very different from seeing the virtual star Thomas on TV. Furthermore, the high popularity of Thomas Train has made Thomas Train become a foreign animation star. Moreover, its related toy products have also occupied the top sales position on Amazon all year round.
What style of amusement park Thomas rail trains do we have?
We can manufacture a variety of styles of track trains. We divide them into two categories: riding type and non-riding type. For example, we have ride-on-track trains suitable for large or small venues, non-riding animal-type trains for small venues, ocean-style track trains. Moreover, traditional-style Thomas track trains that imitate the appearance of real trains.
Traditional style
For Thomas rail trains rides, furthermore, we mainly have traditional style rail trains, as well as newer Thomas rail trains without a roof. What they have in common on the appearance line is the locomotive of the car.
We design them to look like the Thomas and Friends track trains with their different cut facial expressions. For example, Thomas' happy expression, James' surprised expression, or some of Emily's expressions, etc. Moreover, the carriage of the traditional-style Thomas train ride with the track comes from traditional trains. That is very similar to the real train.
However, the coach of the Thomas track train without a roof was original from the coal bucket train. Besides, we can add fences to the exits on the left and right sides of the carriage. That can ensure the safety of passengers while ensuring the appearance of the carriage.
What are the power modes of the hot sale Thomas rail train rides?
The power mode of our amusement Thomas train with the track is the same as that of other rail trains. There are three types of power modes, such as diesel, and electric power modes.
Diesel Thomas track train
Diesel Thomas track train, to imitate the real track train and the role of the Thomas & Friends train track, we installed a chimney on the locomotive, and the smoke oil inside can make the chimney produce a smoke effect when the train is running.
In addition, the power of diesel train Thomas the tank engine is generally greater than that of battery rail trains. If your playground is built in a relatively high geographical location, diesel Thomas rail trains may be more suitable for you.
If you would like to buy a Thomas track train in a small size, this one may be a good choice for you. In addition to Thomas-themed rail trains, we also have many other styles of rail trains, such as Christmas-themed, elephant-themed, ocean-themed, etc. It will be a good experience for tourists traveling on our track trains. Because our Thomas track train rides can not only travel in land orbit but also in water orbit. Moreover, we will show you our best design idea for you. If you have any other questions, please contact us in time.