What materials did we use to build the trackless train?
Our trackless vintage amusement park train rides are built with the latest technology and materials to keep you and your family safe while using them. Additionally, you can customize the color to your liking.
Our retro trackless train in the park is made from a combination of 196A resin and glass-silk and is built by a professional mold builder. This combination material is not only extremely durable and resistant to wear but also can effectively reduce the weight of the entire train.
By using this advanced material and manufacturing technology, our trains are able to provide a smoother and more comfortable ride with both a fine appearance and a vintage style.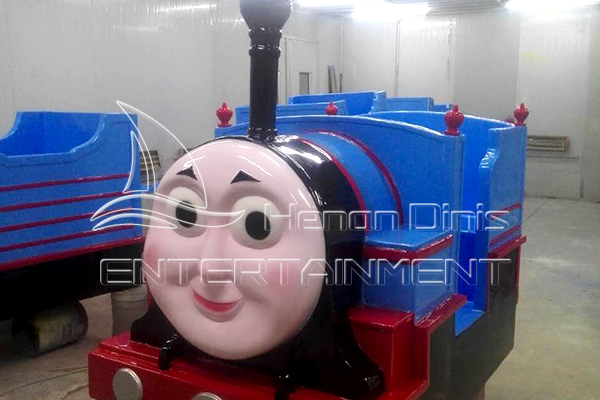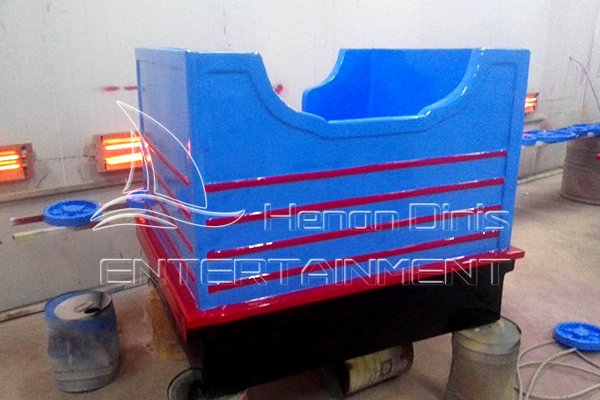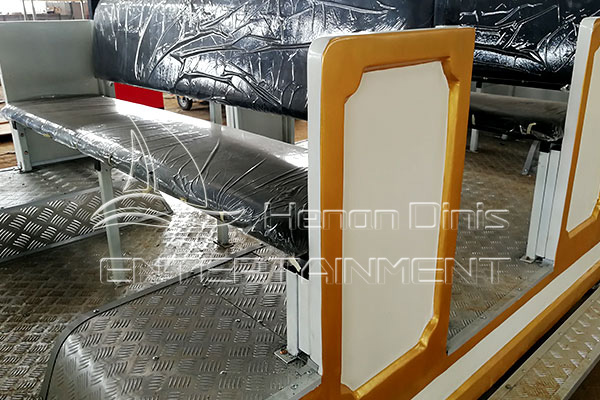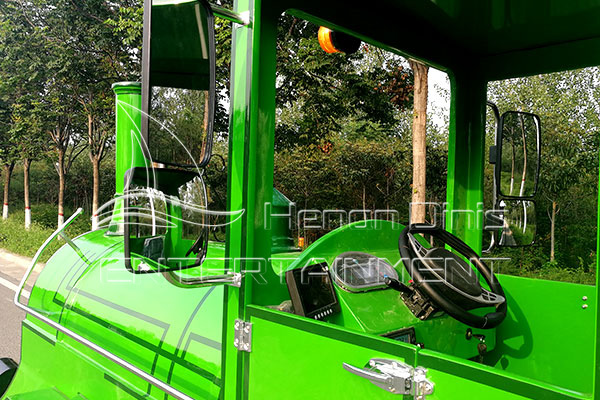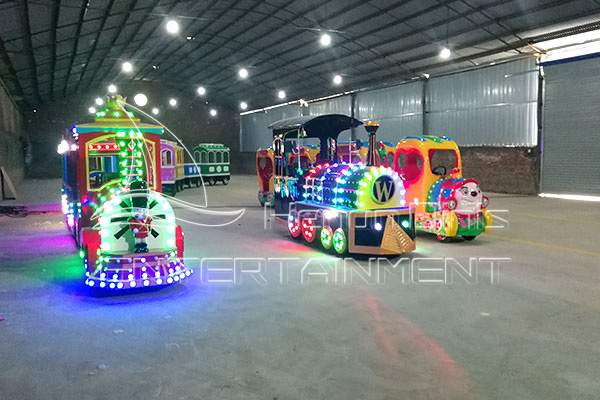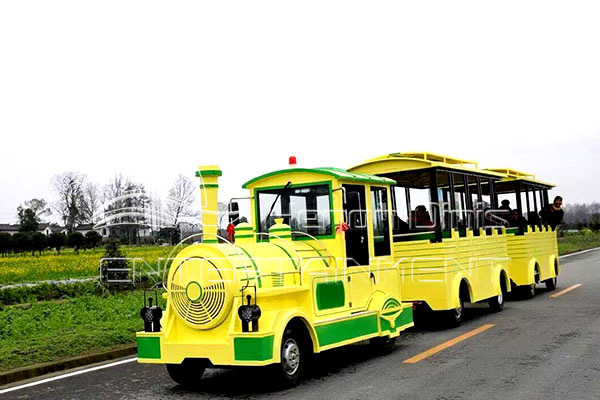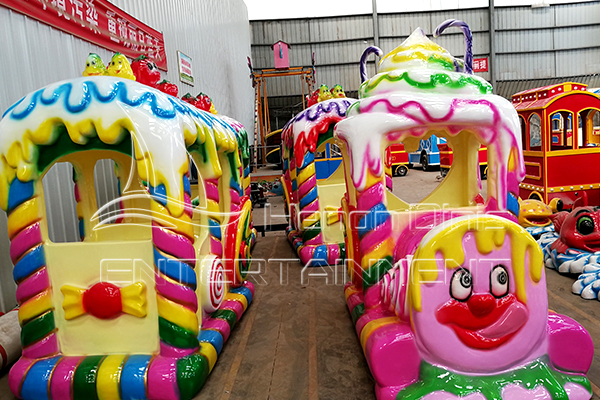 In addition, the amusement train ride spraying material is professional car paint. And in order to ensure the service life of the paint, and wear resistance, we choose a well-known brand of car paint.
Then it is processed and made by professional lacquer workers. But then again, what do you know about the quality of our steel? Our steel is the most important role in amusement equipment, so our steel is selected on the basis of the national standard Q235.
What can passengers learn from riding the trackless antique train?
Our trackless, antique-style amusement park train is not just for entertainment, we will also provide some interesting educational knowledge. For example, when passengers ride the animal world train, they can learn more about the characteristics and habits of various animals.
In addition, when they take the elephant train, they can learn about Western culture and history.
Our trackless vintage amusement park train will be the perfect choice for your family entertainment, and ideal for spending quality time with your friends, a must-have item at the amusement park. You are cordially invited to come and ask us for more details. We hope our trains will leave our customers with fond memories.