A festival trackless train ride for the children's festival can be a great addition, providing entertainment and excitement for the young attendees. Trackless trains are popular attractions that mimic the appearance of a traditional train but operate without the need for fixed tracks. Moreover, you can customize their color, logo, and even some intelligent facilities.
Are safety facilities crucial for a trackless train ride?
Yes. Ensure that we design the trackless amusement train ride with safety features appropriate for children. It should have secure seating, seat belts, and safety bars to keep the children safe during their rides. You should make sure that your train operator is a skilled person who prioritizes safety.
When an accident occurs, our train ride can provide you with some safety guarantee. The fire extinguisher can prevent the fire from spreading and hurting customers.
In addition, wipers and windshields are also safety equipment. They can effectively avoid the harm caused by rainwater and can also prevent children from catching colds.
How shall we design the number of train carriages?
Assess the number of children you expect to attend the festival and consider the capacity of the trackless train. You may need multiple train carriages or operate the train in batches to accommodate all the children interested in riding.
We, moreover, decorate the carriage inside for the festival in different colors. And you can design the color freely. When it comes to the choice of materials, we are not static. For example, we also choose different materials to make seats, compartment doors, etc.
What's more, we will also install some intelligent facilities. The simulated speaker sound can imitate the voice of some cartoons. And, the English voice broadcast system can help you express information about your amusement park or tourist destination.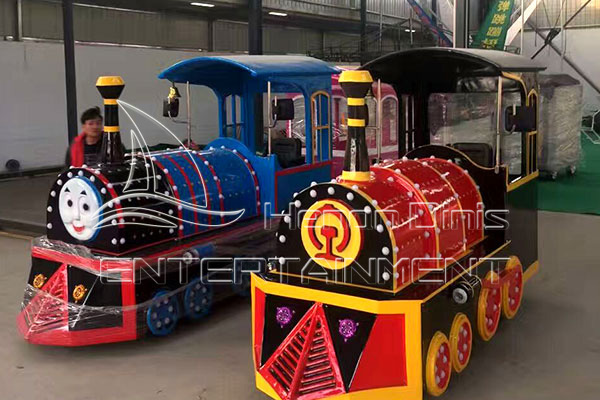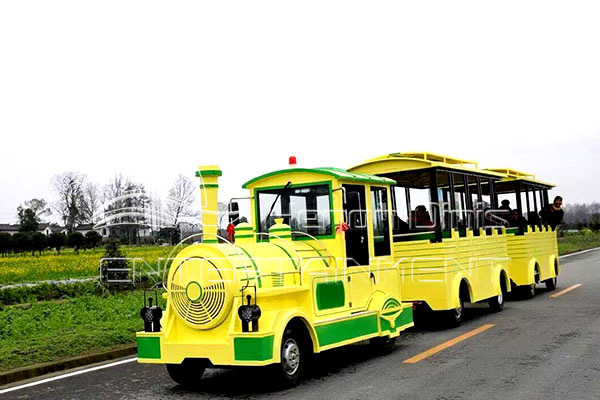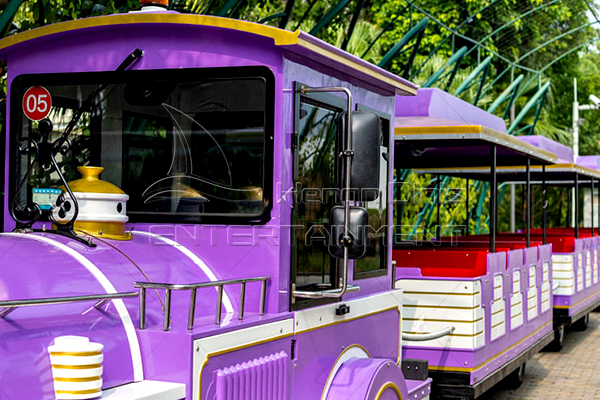 How convenient is our trackless train ride at some festival?
Trackless amusement train ride in a festival can help avoid long wait times when starting and ending. And it will ensure a fair opportunity for all children to take. Moreover, the electric trackless train rides are like electric vehicles at home because they start and stop quickly.
Moreover, depending on the model and configuration, high-quality trackless trains ride with Q235 steel can typically carry a significant number of passengers.
They are convenient for moving large groups of people efficiently, such as at theme parks, zoos, or tourist destinations.
In addition to trackless trains, we also have other amusement products such as track amusement trains, bumper cars, pirate ships, etc. We look forward to hearing from you. in addition, the bright LED lights will provide your park with strong sense of atmosphere.